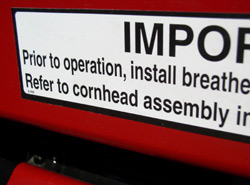 Product Identification,security and safety are all important for business profitability. We can scan your existing decal for an effective decal the can be used for years to come.  We can re-create a file that you can use for other things too such as signs and banners. 
Whether you are trying to advertise your business with truck decals, advertise your school with bumper stickers, or providing safety information on a piece of equipment, Stubblefield Print & Signs can help you save money. We can produce small and large quantities of 1 and 2 color logo decals, labels and bumper stickers to full color contour cut decals. Sequential numbering is also available. 
We use high performance vinyls, 3M vinyl products, metal vinyls, and other pressure sensitive vinyls that will ensure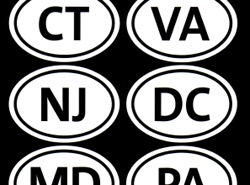 durability. Decals and labels are an effective and long lasting. 
Inventory Tags help businesses save money. We can produce small quantity tags on various materials with string or wire.